Horse racing is not something one goes to spectate without preparing themselves prior to leaving. That being said, how does one prepare for their first horse race? Horse racing has a long tradition that varies from country to country, not to mention race to race.
If you want to go to spectate your first horse race live, you should know the proper etiquette, but also know that the etiquette will change from race to race. Read on to find out how to behave at a horse race.
Wear the Right Clothes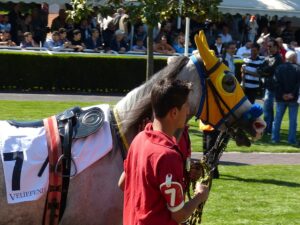 There are some events which you cannot visit unless you have the right clothes. You will be outed from the event. Think of a fancy restaurant where smart dressing is required. When you think of horse races, smart is not really what comes to mind, but specific clothing is required.
Some races are traditional enough that they will require you to have a suit and a top hat. While you might not expect that, you also do not want to be thrown out, or rather, escorted out, because proper wear was neglected. Not knowing, in this case, will not save you.
Look up whichever race you want to visit and find out what kind of clothing is required.
Every Enclosure is Different
Live spectating is very different to viewing on the telly, with your pajamas on, still barely out of bed. Depending on the enclosure that you are in, your etiquette may vary. The Royal enclosure at Ascot or any other high-profile enclosure will have much more rigid standards. This can include anything from the clothes you wear to the way you speak and when you speak, not to mention how and to whom.
Grace First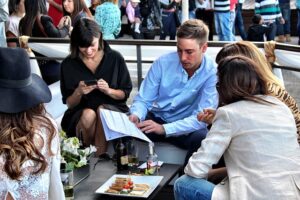 Horse racing is a betting person's sport, everybody knows that. You do not want to go around telling everybody that you won a grand prize of who knows how many thousands of dollars. Grace is important, as well as having tact.
Discuss betting, applaud when necessary, but also moderate your behavior according to your surroundings. A high-profile box is not the same as the one with all the punters who are just waiting on the edge of their seats for the race to end.
More Grace
Sometimes, at a race, especially a famous one like the Cheltenham Festival, you might get high profile audience members like musicians, movie stars or even royalty. If you are seated next to them, you should still behave like a normal human being. A normal conversation, should it occur, is what should happen, with a natural flow of any conversation. If things head the way of stardom, then you should mention your admiration in a way which is not intrusive.
Be Mindful of Alcohol and Remember to Express Gratitude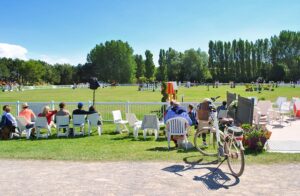 Horse racing is a fast and interesting sport, but fans, as fans are, love to drink. A sport is still a sport. However, when you are spectating live, be sure not to drink as much, because you will want to stay sober enough to carry yourself through a conversation in a standard way.
Be very mindful if you plan on going to a racing festival that lasts multiple days. Alcohol consumption might leave you hungover and sore, which can ruin the experience.
Finally, if you were invited to a horse racing event by somebody, be sure to send them a letter, expressing gratitude. This is customary and one should send a letter no later than seven days after the event's end.
Be respectful and wear the proper clothing, and never forget to thank the person who invited you. Enjoy spectating horse racing live!