Our world has a way of surprising us and giving us stories, some which we remember and some which we forget. Remarkable stories are the ones that stay with us, but the millions of unremarkable ones should still be remembered and they likely are, by somebody.
Horse racing is a very popular sport, particularly in the world of sports betting. It is a loved sport, but punters seem to gather around it. When you have a lot of punters over a longer period of time, it is likely to have a bunch of great stories, especially those of winning bets. Here are some of those stories, what most would consider the greatest ones.
Conor Murphy – A Large Payout
Imagine being a stableboy with dreams, but having no way of making them. However, Conor Murphy, 29 at the time, in 2012, managed to win a very large payout. Gambling often does not pay out, but in the case of Murphy, he won a lot of money.
The story goes like this, he made an accumulation bet on five horses, the ones that belonged to his boss. The stableboy who worked at Cheltenham managed to win 1.5 million dollars, while his bet was a mere 75 dollars. 
How did that happen? Well, he placed the bet three months in advance, and accumulation bets have multiple requirements, which all of his boss's five horses met. His win was partially invested into his future as a trainer at Louisville, where the Kentucky Derby takes place.
JP McManus – Getting Bigger and Bigger
When you already have billions of dollars, why would you bet? Well, it is simple, some people actually like betting. But, that is not the only reason, JP McManus worked his way through beting to become what he is today, a man who does not fear placing a large bet and making a risk, and a statement.
Back in 2006, at the Cheltenham Festival, JP McManus managed to win 1.3 million dollars. This is a hefty prize that was added to his already large account. Some people are made to bet on sports.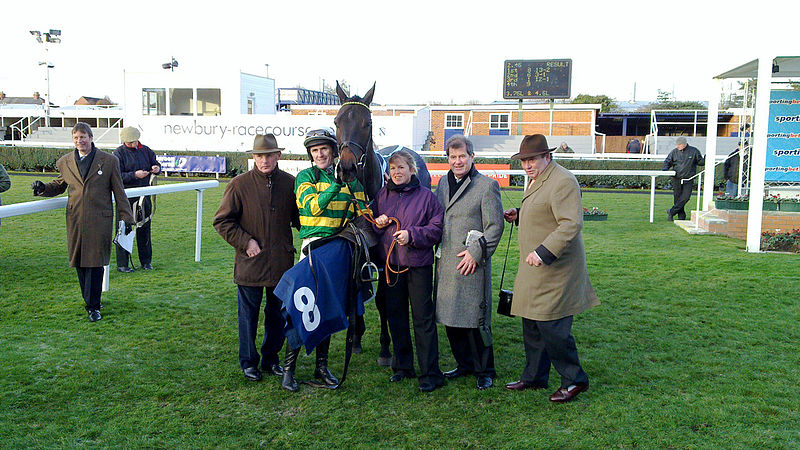 Darren Yeats's Miracle
In 1996, Frankie Dettori won 7 races at the Royal Ascot, 7 consecutive races, with the odds of 25000 to 1. Darren Yeats bet 89 dollars on him winning all seven and went home with a prize of 830,000 dollars. Believing pays out.
These have been some of the largest payouts in the history of betting on horse races.