Horses are without a doubt some of the loveliest animals you can have as friends and partners throughout life. They are beautiful, strong, frightening, and also gentle, and great to be around. The people who own horses must be the luckiest people alive, right? Wouldn't it be lovely to own a horse? Well, it would if you look at things without considering what owning a horse actually requires. It is not simply having enough money to buy a horse, it takes so much more. Here is what you should know about owning a horse, or rather, ultimately, should you buy one.
Do You Have Where to Keep Your Horse?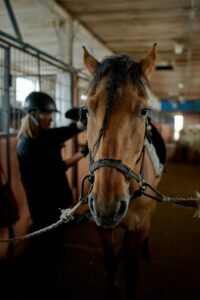 Purchasing a horse is not an easy matter. Having the money to purchase one should not be difficult enough for most people. But, as we all know, purchasing something does not mean the end of investing in it. Horses are living animals and they need constant care. In this case, you need shelter, as in a stable, food, water, grooming, taking care of their hooves, regular veterinary checkups, as well as lots of time to spend with your new favorite friend.
Owning a stable costs a lot of money, unless you live in the countryside and already have a stable.
However, owning a horse simply for the sake of owning and having a horse should be considered a luxury, because it will not be making you money.
Avid horse lovers will disregard that by saying that if you care about something or in this case, a horse, money should not be an obstacle. It really should not, but only once you understand that owning a horse does not mean simply purchasing one.
Do You Love Horses?
This is something that you must ask yourself. Some people develop a love for the equine out of nowhere. A famous example is Viggo Mortensen, the actor who played Aragorn in the Lord of the Rings trilogy, who fell in love with horses and even purchased the horse which he spent time as Aragorn, the one known as Brego. The horse's actual name was Uraeus, a Dutch Warmblood. Viggo found that he loved horses and even those responsible for all the horse training and horse riding scenes (most of whom were women, think Riders of Rohan charging) noted that Viggo was a natural talent for horse riding and caring.
However, in his case, that came from pure love and passion, making a connection with the horses. If you truly love horses, then owning one should make you very happy.
Renting Stables and Dedication
One does not need to have a stable in order to own a horse.
Horses can be left in other people's stables, in order to make things simpler. They can take care of the horse for some time, while you visit, preferably daily. This is done for a fee, of course, and not a cheap one.
If you live in a city, an apartment, owning a horse is next to impossible unless you rent a place in a local riding club.
Owning a horse comes down to a couple of things. Firstly, does one love horses. Secondly, does one understand how much money it takes to own a horse and thirdly, whether they are ready for the dedication required to take care of a horse? Think hard but do not hesitate if you love horses (and have the money to own one).